Scott Kay Chained Fang Skull Bracelet
Call Toll Free:
800-454-0511
Reference this item by
Web ID: 9234
Scott Kay Art of Man Collection presents the chained fang skull bracelet. The bracelet is made of sterling silver. Scott Kay Bracelet GB2577SGL85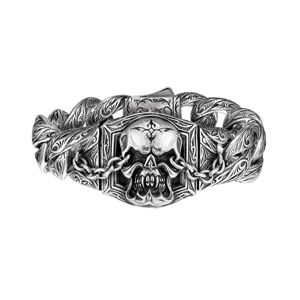 x
Thank You!
Your Price request was successfully submitted, and one of our sales associates will be with you shortly. You should also recieve a confirmation email.
Continue Shopping